Aircell is designed to act as a barrier to separate undesirable elements in the atmosphere from transformer oil within a conservator.
1. AIRCELL FABRIC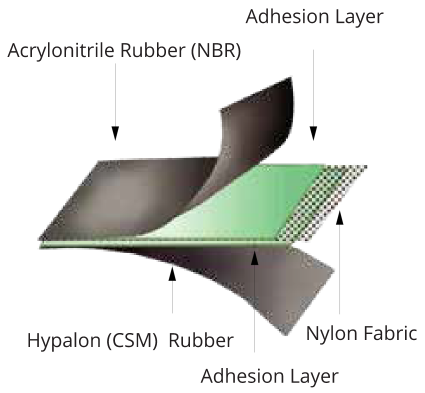 2. CONSERVATOR SHAPE: CYLINDRICAL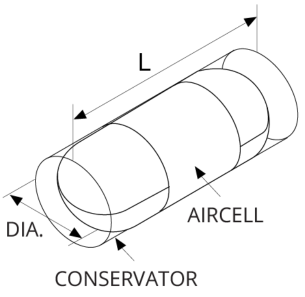 3. SIZE OF AIRCELL
Parameters required for Aircell size: Internal Length (L), Width (W) & Diameter (D) of conservator or according to conservator shape.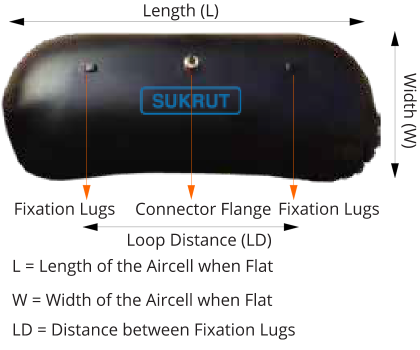 4. ORDERING SPECIFICATION
Every Aircell is unique & and is specially made as per customer's specification. Thus, once size is confirmed, dimensions of Aircell cannot be changed.